Over the past seventy years, nuclear technologies have brought about both atomic weapons and new sources of electric energy, which are now woven deeply into the fabric of many advanced societies. This symposium brings together scientists, historians, and other experts to share their views on past, present and future in an open, cross-disciplinary exchange. Presentations will start from the political and scientific history of the nuclear industry in Japan and the US and how it influenced the ethical and scientific challenges we face today.

The clash between nuclear and non-nuclear countries, between proponents and opponents, grows greater every day. Japan is a fulcrum for passionate debate on the future, even as many new nations are considering adopting nuclear power and nuclear weapons. This symposium offers a valuable opportunity to consider the weighty philosophical and pragmatic concerns that are revealed by close study of the nuclear industry, bringing together experts from the two nations that together directly witnessed the birth of atomic energy.
---
---
ORGANIZERS
SPONSORS
Powered by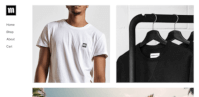 Create your own unique website with customizable templates.