Synopsis



The August 1945 U.S. atomic bombing of Hiroshima and Nagasaki was decisive in ending World War II, particularly the war in the Asia Pacific. Its importance has been increasingly recognized in terms of other consequences.
The two bombings killed at least 130,000 people, most of them civilians, and, in addition, caused hundreds of thousands of injuries due to heat and radiation emitted by the bombs, which resulted in cancers and fear of genetic damage over generations. Atomic bombing victims have also been suffering discrimination in their communities. The social discontinuity caused by the bombings led to the loss of many important cultural memories, which were almost impossible to restore. The bombings profoundly stimulated thinkers and creators especially in Japan, and many masterpieces were created in a variety of forms, such as movies, novels, critiques, animation/manga, music, and dramas.
The atomic bombings of Hiroshima and Nagasaki forced us to recognize that the world had changed completely and the nuclear age had begun. While the U.S. enjoyed a monopoly on nuclear weapons for a few years, soon the Soviet Union, the U.K., France, and China successfully developed this technology. The cold war and nuclear arms race started between the two superpowers, eventually resulting in the collapse of the Soviet Union. Although the Nuclear non-Proliferation Treaty came into effect, nuclear technology and materials have been proliferating in an increasing number of countries, and nuclear weapons came into the picture of even regional conflicts, e.g., India vs. Pakistan, North Korea vs. surrounding countries, Iran vs. Israel and surrounding countries, etc. Now a strong concern has emerged that sub-national groups could have access to those nuclear weapons. Certainly, for the past 70 years, nuclear technology and materials have been major factors affecting international politics.
Nuclear technology and materials have also been utilized in so-called civilian sectors. Optimism prevailed that nuclear power would be "too cheap to meter" because, in principle, a tiny mass can be converted to a huge amount of energy. Many countries, including Japan, established their plans centered on nuclear power to promote their national independence and international influence. While Japan was one of the most advanced countries in this regard, it experienced a severe nuclear accident in 2011 at the Fukushima Daiichi Nuclear Power Station. Despite the optimism of the early days, nuclear countries have faced more and more challenges as nuclear utilization has expanded. Nuclear waste management is one of these challenges. The inherent nature of dual use of nuclear technology causes an increasing concern of weapons proliferation through civilian utilization, and international tension between countries that already have nuclear capabilities and those that do not has been intensified even between close allies such as the U.S. and South Korea.
Thus, it seems that the two atomic bombings in 1945 opened Pandora's box. Why did Japan have to start the war against the U.S. and why did Japan continue the war until the atomic bombings? Was there any opportunity to end the war before it had become that extreme? What caused the U.S. to drop the two atomic bombs? Was there any way to avoid this, in light of the fact that some scientists in the Manhattan Project were already aware of the importance, potential consequences, and ethical dilemmas of the bombs? How could Japanese people reach an agreement to start civilian nuclear power utilization a mere 10 years after the atomic bombings in Hiroshima and Nagasaki? These and many other unanswered questions are essential as we try to deepen our understanding of contemporary nuclear issues, and as we try to find an answer to the ultimate question: how or if at all can we realize a nuclear-free world in the future? Thus, the atomic bombings of Hiroshima and Nagasaki are not just historical events providing lessons that we should pass down to future generations, but also offer very important means to understand contemporary issues and to consider the future.
In this symposium, supported by the Japan Society for the Promotion of Sciences and organized by the Center for Japanese Studies, UC Berkeley, thoughts and observations on the atomic bombings and the evolution of nuclear technology in the U.S. and Japan during the past 70 years and perspectives on the path to the future will be discussed by ten experts in their respective fields invited from Japan and the United States, not in a confrontational but in a reflective manner.
UC Berkeley is known to be one of the birthplaces of the atomic bomb through scientific contributions by various outstanding scientists, such as Prof. Robert Oppenheimer, Prof. Ernest Lawrence, and Prof. Glenn Seaborg, who played crucial roles in developing the atomic bomb before and during the Manhattan Project. UC Berkeley has engaged in close collaborations with Japanese communities in various fields for many decades both before and after World War II. The organizer considers that it will be particularly meaningful to have this symposium commemorating the 70th anniversary of the atomic bombings of Hiroshima and Nagasaki here at UC Berkeley. It is the organizer's hope that the collection of these talks and subsequent discussions among speakers and other participants, which shows the serious dilemmas faced by our predecessors, will become valuable material for students and young professionals, who will be the leaders of society in the future.
Powered by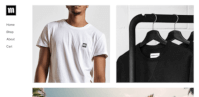 Create your own unique website with customizable templates.